Posted by Rifat A. on 12/29/2019 to
Sometimes, when your HVAC system is working for years, you can face difficulties with the heating and air conditioning. Here's why you should replace your old HVAC System –
What happens when you don't change your old HVAC System?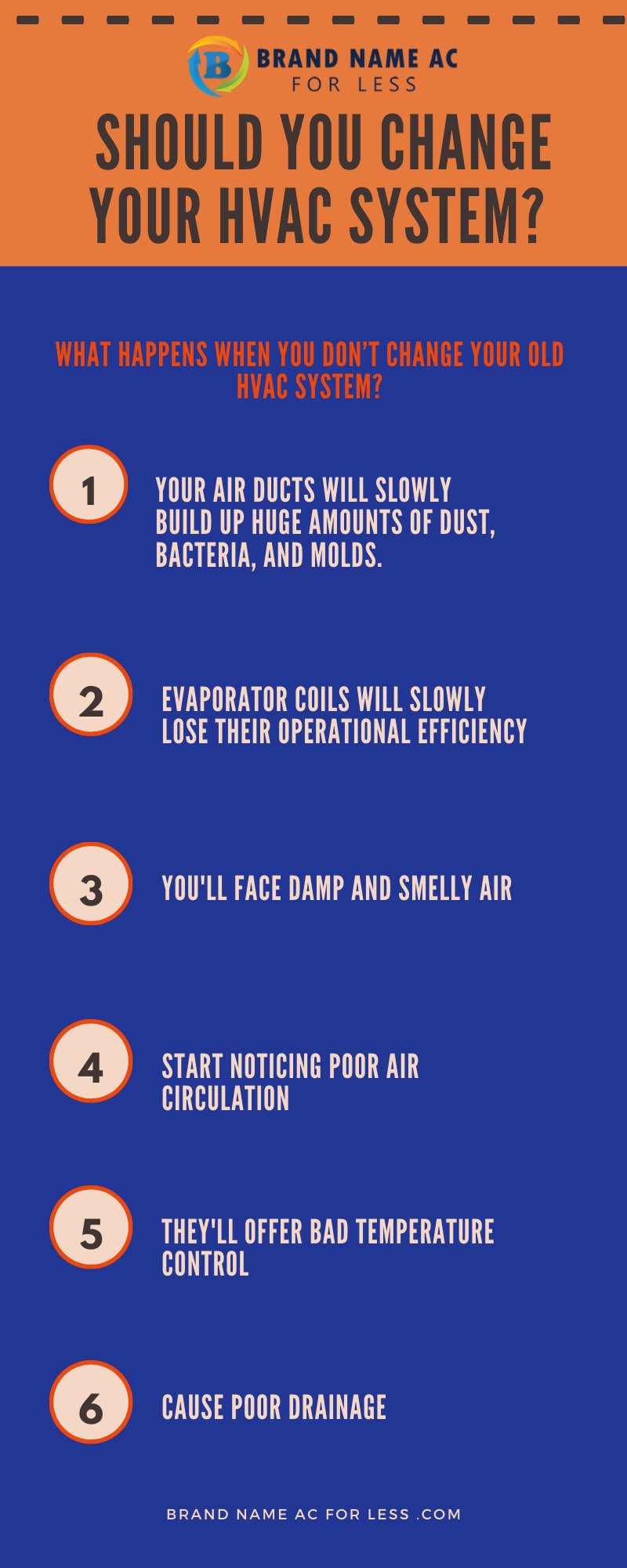 1. With continued operation over the years, your air ducts will slowly build up huge amounts of dust, bacteria, and molds.
2. From there, the evaporator coils will slowly lose their operational efficiency and your condenser will not perform up to the mark.
3. When the signs become more obvious, such as damp and smelly air.
4. Poor air circulation
5. Bad temperature control despite the HVAC seemingly operating properly
6. Poor drainage
See the summary in this infographic – Changing your HVAC system in 2020
Are you looking for an HVAC system for your home?
Check out Brand Name AC for Less store where we have a wide range of residential & commercial HVAC system including –
Goodman Heat Pumps – Goodman Complete Heat Pump System – Goodman Condensers – Goodman Gas Furnace – Complete Gas Systems – Complete Electric System
Besides, for any kind of AC installation, AC replacement, AC maintenance & AC repair situations, call Brand Name AC for Less to ensure you get the best quotes and professional service.