Posted by Rifat A. on 11/24/2019 to
RTU or Roof Top Unit HVAC systems have their own set of advantages & disadvantages. You need to understand the pros & cons to decide if RTU HVAC is suitable for your home or not –
Advantages and Disadvantages of RTU HVAC System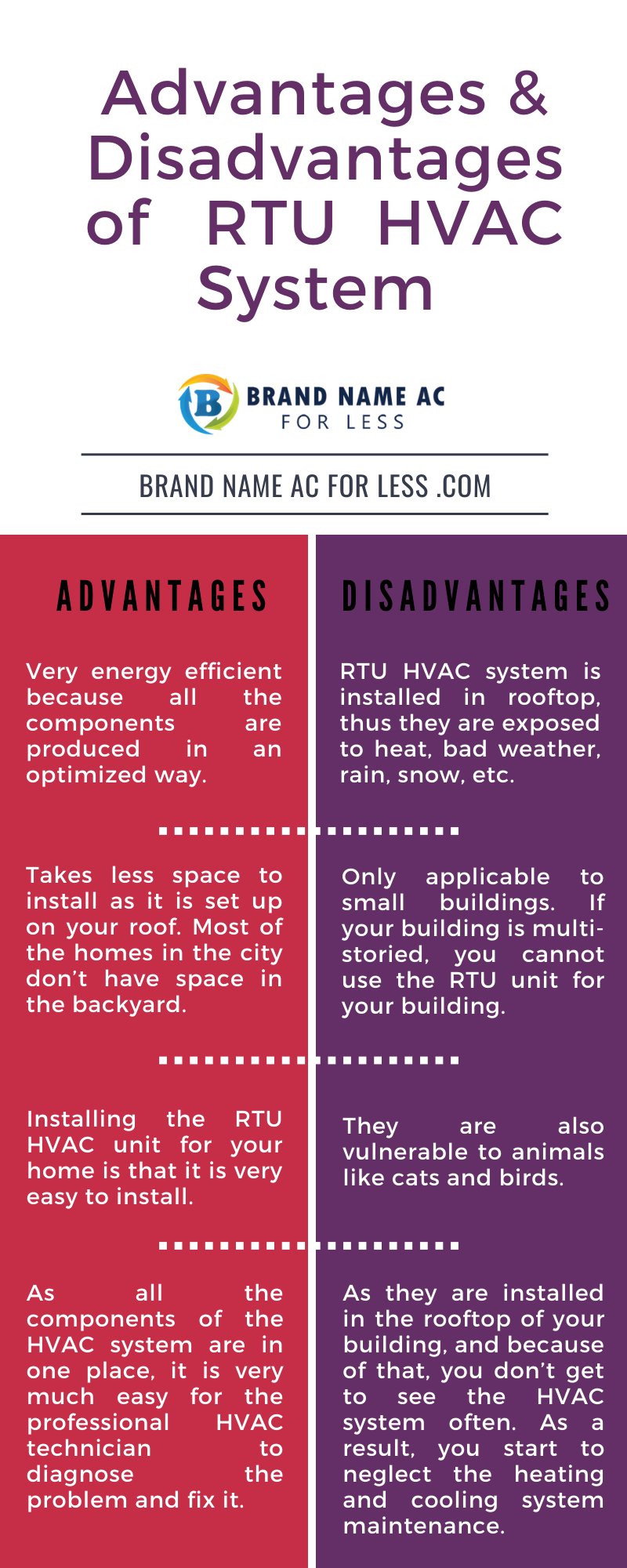 Advantages of RTU HVAC System
1. Very energy efficient because all the components are produced in the factory in an optimized way.
2. Takes less space to install as it is set up on your roof. Most of the homes in the city don't have space in the backyard.
3. Installing the RTU HVAC unit for your home is that it is very easy to install.
4. As all the components of the HVAC system are in one place, it is very much easy for the professional HVAC technician to diagnose the problem and fix it.
Disadvantages of RTU HVAC System
As the RTU HVAC system will be installed in the rooftop, the HVAC system will be exposed to heat, bad weather, rain, snow, etc.

They are also vulnerable to animals like cats and birds.

Only applicable to small buildings. If your building is multi-storied, you cannot use the RTU unit for your building.

As they are installed in the rooftop of your building, and because of that, you don't get to see the HVAC system often. As a result, you start to neglect the heating and cooling system maintenance.