Posted by Rifat A. on 12/14/2019 to
Every HVAC review you see online is not from an actual consumer. Sometimes those reviews are from marketing companies or rivals. That's why it is important to know which ones to believe and which ones to ignore. Here are the 5 ways to avoid fake HVAC reviews online –
5 Ways to Avoid Fake HVAC Reviews Online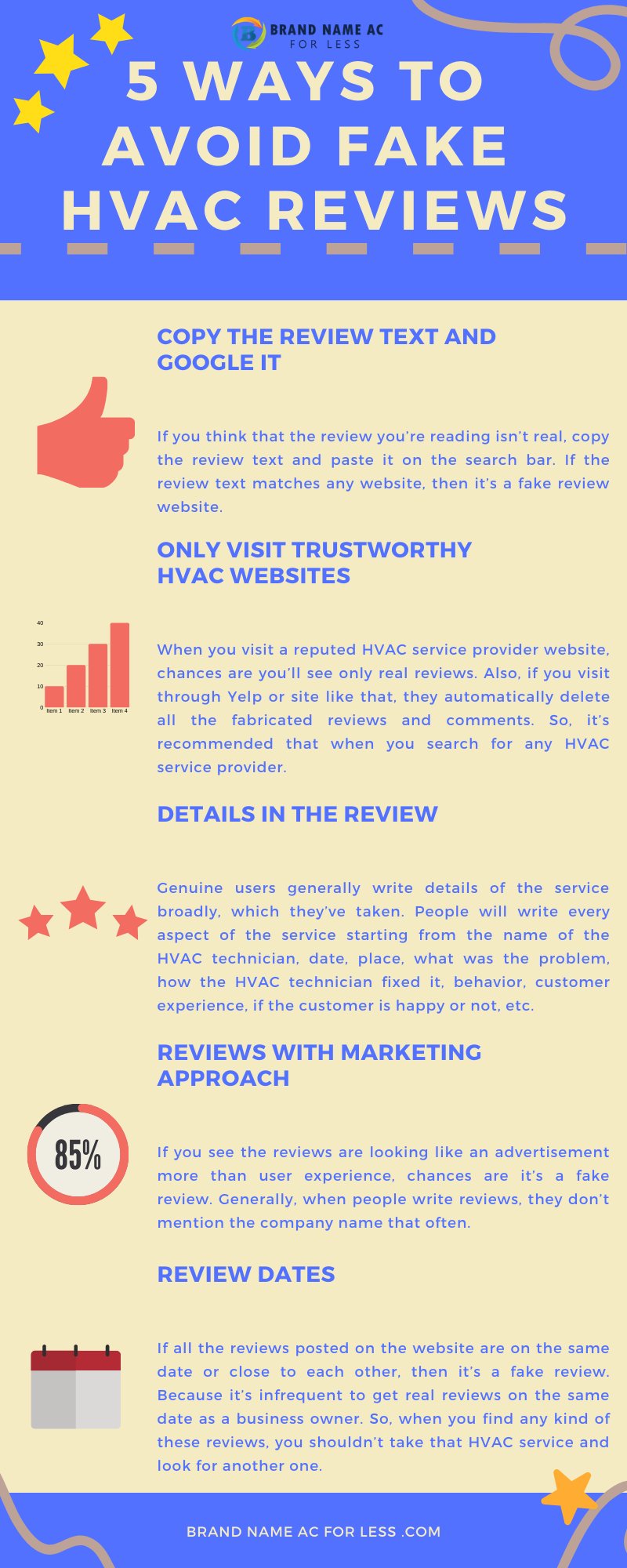 1.
Copy the Review Text and Google It
2.
Only Visit Trustworthy HVAC Websites
3.
Details in the Review
4.
Reviews with Marketing Approach
5.
Review Dates
Read the whole blog post here – 5 Ways to Avoid Fake HVAC Reviews
Are you looking for an HVAC system for your home?
Check out Brand Name AC for Less store where we have a wide range of residential & commercial HVAC system including –
Goodman Heat Pumps – Goodman Complete Heat Pump System – Goodman Condensers – Goodman Gas Furnace – Complete Gas Systems – Complete Electric System
Besides, for any kind of AC installation, AC replacement, AC maintenance & AC repair situations, call Brand Name AC for Less to ensure you get the best quotes and professional service.