Posted by Rifat A. on 1/31/2020 to
The use of heat pumps is increasing every day and with the wide spread usability of these heating units, myths started to float around. Here are 4 most common heat pump myths that I'll be debunking today –
Top 4 Myths of Heat Pumps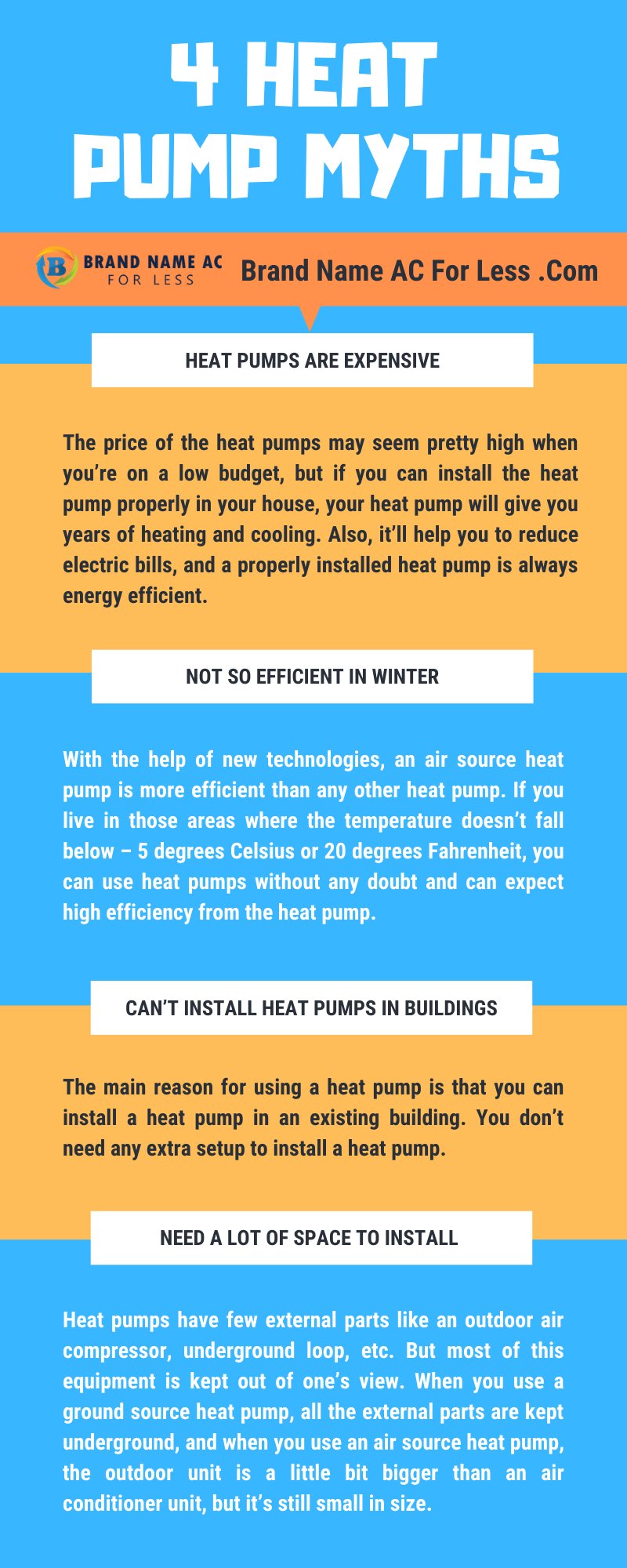 1.
Heat Pumps Are Expensive
2.
Not So Efficient in Winter
3.
Can't Install Heat Pumps in Existing Buildings
4.
You Need a Lot of Space to Install a Heat Pump
See the summary of this content here in the infographic – 4 Heat Pump Myths
Are you looking for an HVAC system for your home?
Check out Brand Name AC for Less store where we have a wide range of residential & commercial HVAC system including –
Goodman Heat Pumps – Goodman Complete Heat Pump System – Goodman Condensers – Goodman Gas Furnace – Complete Gas Systems – Complete Electric System
Besides, for any kind of AC installation, AC replacement, AC maintenance & AC repair situations, call Brand Name AC for Less to ensure you get the best quotes and professional service.